Some Views
of the
Mackinac Bridge
Michigan
June 2007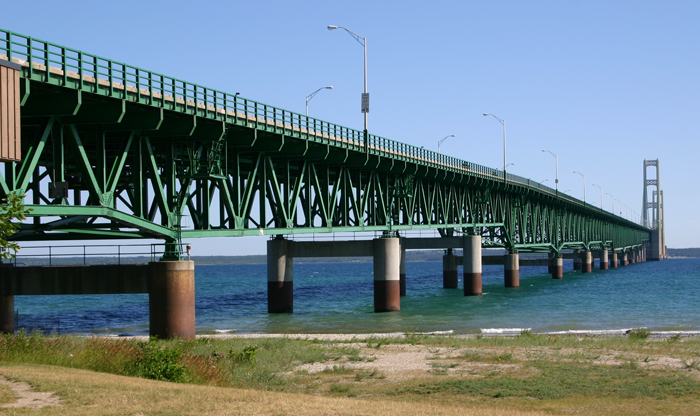 The Mackinac Bridge spans the gap between the lower and upper peninsulas of Michigan.
It is a suspension bridge that is around five miles long.

The top photo was taken from inside the fort at the northern tip of the lower peninsula.

The bottom photo was taken from a ferry crossing over to Mackinac Island.